#TopPodcast welcomes your feedback and many of you asked us to expand our 'search functionality' beyond the primary categories, aligning with the iTunes search functionality. As requested, you can dive deeper into podcast discovery as we've incorporated sub-categories that are publicly available via Apple Podcast to our search bar.
Not all categories have sub-categories, but if they do, you can now expand your searches. Remember, we want all of those that discover podcasts here to eventually evolve to 'subscribe to iTunes feeds' (which are linked in every podcast within our site). Or better yet, consider downloading an app here, within our TOP APPS section!
DESKTOP VIEW (Right Rail)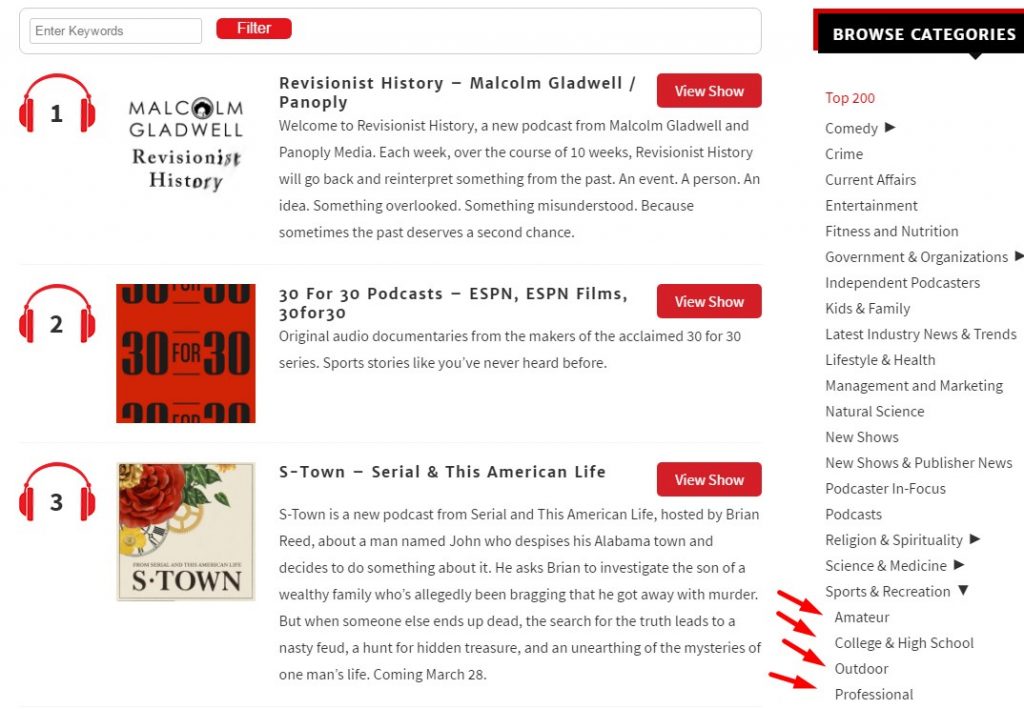 MOBILE VIEW
Good luck & have fun discovering a love for on-demand listening.