Podcasts are local too, and nothing highlights the power of influential local podcasts as Jawn Appetit, a Philadelphia based podcast focusing on the restaurant scene in the City of Brother Love.
Host Roy Burton
Roy Burton takes you on a fun & informative (and sometimes irreverent) journey without the pretentiousness that you might find elsewhere! Take a listen, especially if your headed on a business trip to Philly…and looking for a great place to eat! His personal Twitter is Here
Follow Jawn Appetit on Social Media
Listen To Jawn Appetit with One Click!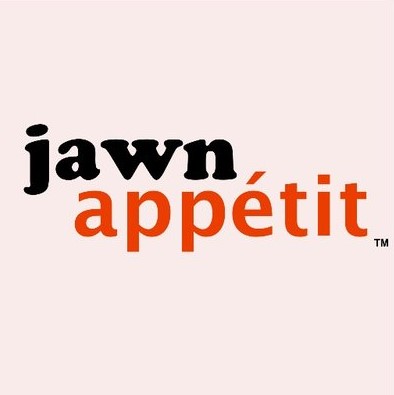 His Favorite Show Episodes
Episode 54: 1st Annual Golden Jawn Awards
Episode 46: A Converation with Tony Luke Jr.
Episode 34: 2016 Podcast Festival / The Ten Commandments 
Other Shows Roy Recommends
The Interview
Who has had the biggest influence on your podcasting career and why?
It's hard to pick just one person as an influence, but the Tony Kornheiser Show was one of the first podcasts I ever listened to and, to me, it's the perfect blend of information, conversation and entertainment. I've been podcasting for several years now, and I've always used the format of that show as a model of sorts.
If there's someone, past or present, that you'd love to have an opportunity to go to dinner with, who would that be and why?
Barack Obama. Not sure this needs too much explanation, but having the chance to sit down with him and have a casual conversation would check off a major item on my bucket list. And from what I've read, he's something of a foodie, so we could probably swap a few restaurant recommendations during the meal!
What is it, about your audience, that continues to surprise you?
The thing with podcasting is that you never really know if/when someone is listening to your show. So, when people I don't know come up to me in public or reach out to me on Twitter and want to discuss specific topics/shows, it always throws me for a loop! Sure… it's cool to see our listenership numbers grow every month, but it's always nice to have that personal interaction with someone who enjoys what you do.
In one word, how would your best friends describe you? Why do you think that is?
Quiet. It's odd… Each week, I host a radio and two separate podcasts, but other than that, I'm really not that much of a talker. I'm someone who likes to sit with my thoughts for a bit, but I've kind of taken to this podcasting thing far more than I thought I would.
If you had one day, completely free, away from work, no watch on, and could do whatever the hell you wanted, what would it be and why?
I'd probably spend the day walking around the French Quarter of New Orleans with my wife.  Grab some beignets in the morning, do a little people watching, take a cooking class in the afternoon, and then hit Acme Oyster House for dinner.
Any  you'd like to thank?
I'd just like to thank all of our listeners out there for giving us a shot and spreading the word about our show – we truly appreciate your support!