Back from an International vacation & catching up on our Podfluencer report…with many rolling in and some great ones in the funnel!
What Are Industry Influencers Listening to?
We continue to feature a diverse group of shows, highlighting podfluencers favorite episodes of their own shows, as well as what 'industry insiders' and 'podcast hosts' are listening too! The goal? Make 'podcast discovery' effortless, simple and enjoyable, highlighting the influential opinions of industry game-changers!
Today, we bring you PATTY STEELE, the co-host of previously featured CBS Radio show "News on the Rocks".  In an earlier Podfluencer report, we featured her side-kick and co-host, Wayne Cabot, of WCBS-AM.
Who Is Patty Steele?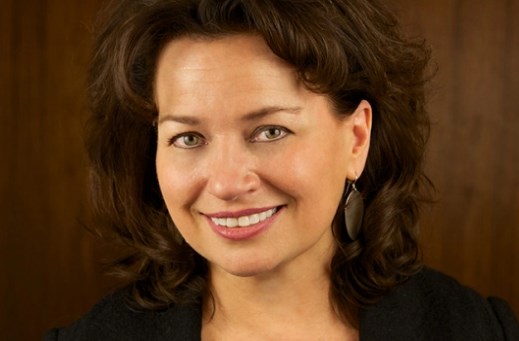 Let's just say Patty is one amazing person…as an on-air radio personality at one of the top rated Radio Shows in New York City: She's co-host of The Scott Shannon in the Morning Show on WCBS-FM.  She's also Cancer survivor and has been a huge advocate in bringing awareness to breast cancer.
Her personality, energy and voice will captivate you as you listen to her banter each and very morning with radio icon Scott Shannon, while her contribution on the podcast News On the Rocks provides her the freedom of expression we all appreciate about the podcast medium…which goes well beyond the radio airways!
Pull up a cocktail and listen to news on the rocks!
The Interview
Who has had the biggest influence on your podcasting career and why?
That's tough one because it's really been about a number of people during my radio career who've encouraged me to trust myself and speak my mind. The beauty of podcasting is . . it's like whispering in someone's ear. It's a lovely, intimate story time, like no other platform.
If there's someone, past or present, that you'd love to have an opportunity to go to dinner with, who would that be and why?
Abraham Lincoln. I'm a fierce fan because he had the perfect ego for his job. Healthy enough to trust himself when he made a decision, yet at peace with gathering knowledge from people he didn't necessarily always agree with. He was brilliant and complex, yet beautifully simple. Rock solid morals, an open heart, and an open mind . . an unusual combination. He had a remarkably broad sense of spirituality for a man of the 19th century.  And he was the ultimate storyteller . . it was his release valve.
What is it, about your audience, that continues to surprise you?
I'm not so much surprised as pleased. I'm impressed and delighted by their ability to listen to and enjoy such a broad range of topics.
In one word, how would your best friends describe you? Why do you think that is?
Curious . . because I not only love all sorts of knowledge, I'm fascinated with finding the back story on all of it.
If you had one day, completely free, away from work, no watch on, and could do whatever the hell you wanted, what would it be and why?
I'm a nature girl. My life has been dedicated to sound. That said, to completely clear my head, I love escaping the electronic noise, walking in the woods, on a beach, or floating on a country pond. So that's the first half of the day . . then I'd head to a cool little blue collar bar near my place in the mountains of PA to drink and laugh with the farmers and gas company workers.
Listen To News On The Rocks
Her Favorite Episodes of 'News on the Rocks'
Other Podcasts Patty Listens To
Follow Other Shows On CBS Radio's Play.it Network