Bridge Ratings Increases Their Revenue Forecast
Bridge Ratings, also a part of our Research Center, has recently increased revenue projections for the industry, showing projections should hit $500 million by 2020. Last year, Bridge had a 2020 projection of $395 million. This is a significant adjustment, for sure.
They stated:
Based on increasing interest by the public, reduced friction to search and access podcasts and interviews with 25 national and regional advertising agencies Bridge Ratings projects 27% ad spend growth in the podcasting universe for 2017 and 30% in 2018 with total 2017 spend nearing $250 million.

The chart below reflects podcasting ad spend growth from 2010 to 2020. The blue bars represent our original forecasts. Projections for 2016 and beyond were made in January of 2016 based on similar sources of growth and ad agency interest.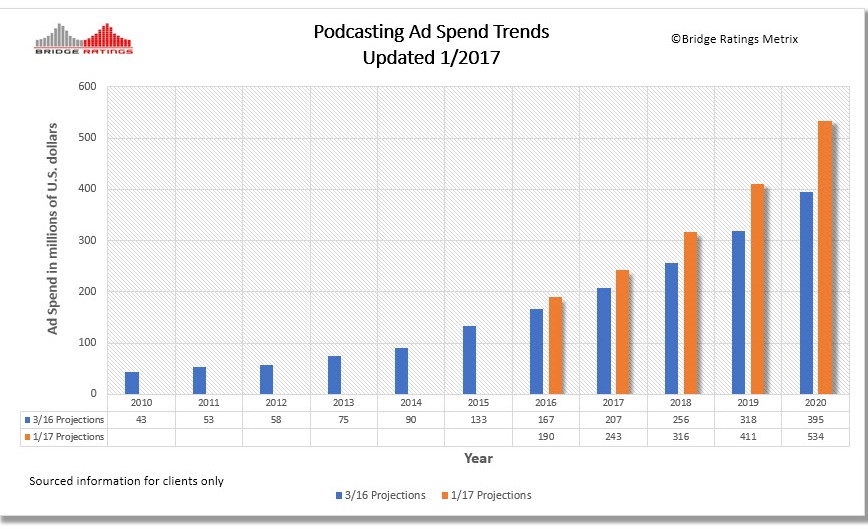 While we are excited to see this forecast, we're confident this can be $1 Billion by 2021!